My love affair with Lazaro continues!! Meet this beautiful champagne tulle bridal ball gown, ivory/gold alencon lace shear appliquéd bodice, metallic leaf trim at natural waist, circular tulle skirt accented with lace appliques, hemline finished with horsehair, chapel train.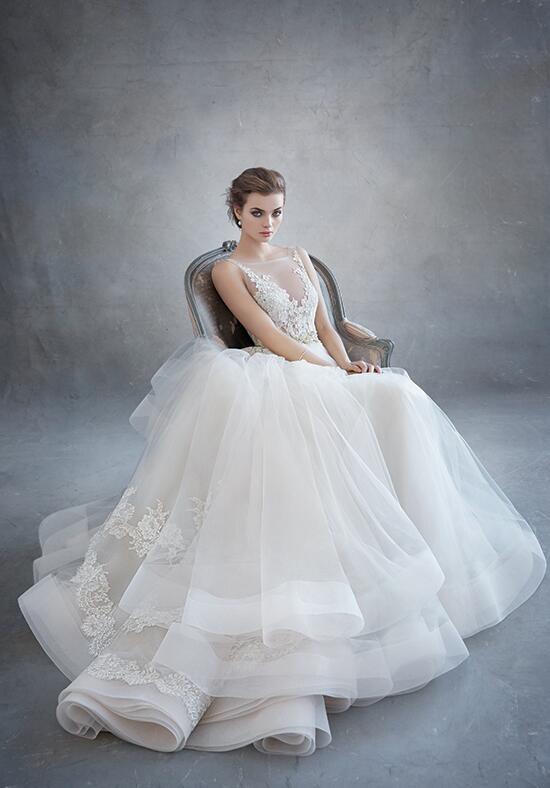 Also available in Ivory/Silver.
Be Inspired!! Enjoy and share!For more advice hints and tips visit
Visit http://www.livingstonerose.com or email info@livingstonerose.com
Want to use this post in your E-newsletter, blog, or website? You can as long as you include this complete statement: Livingstone Rose Wedding & Events publishes a blog filled with hints and tips for planning your fabulous event. Get your exclusive inspiration, tips and tricks at http://www.livingstonerose.com. Livingstone Rose Weddings & Events is an event planning and design company based in London, serving South-east England and select destination locations.